Everything You Need to Know on Right of Way EV Charging
On October 24, 2013, eight state governors signed a memorandum of understanding committing to actions to ensure the successful implementation of their state zero-emission vehicle  (ZEV) programs. These programs included goals on ZEV cars on the road by a specific timeline, available charging station infrastructure and more. To drive the adoption of EVs to meet the goals set by the cities, infrastructure must be readily available to meet the needs of the masses. In November 2019, the City of Los Angeles added more than 130 public electric vehicle charging stations to city light poles with plans to add more each year.
At this webinar, our speakers will explore promising models and strategies to make charging a car as easy as parking it. Join Forth Program Associate, Whit Jamieson and Michael Samulon, Senior Policy Analyst, Sustainability, Office of Los Angeles Mayor Eric Garcetti, for a highlight on current public charging pilots and programs, the challenges of public charging infrastructure and a vision of the future of public charging and EV adoption.
Speakers
Whit Jamieson, Program Associate, Forth 
Whit supports the Go Forth Electric Showcase, ride and drive events, and uses his technical expertise to solve electric vehicle-related inquiries. Before joining Forth, he spearheaded a team that secured funding for six level-2 electric vehicle charging stations on Western Washington University's campus where he created and earned a Bachelor of Science in Energy Systems Sciences.
Michael Samulon, Senior Policy Analyst, Sustainability, Office of Los Angeles Mayor Eric Garcetti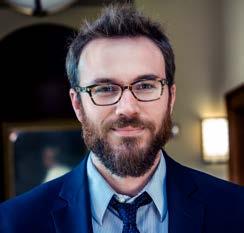 Michael heads up transportation electrification efforts in the Sustainability Office of Los Angeles Mayor Eric Garcetti. His focus is on reducing greenhouse gas emissions and air pollution through electrification. He has overseen the deployment of over 900 electric vehicles in the City fleet, charging infrastructure for employees, fleets and the public, and runs the City's monthly EV Task Force. Michael is working on long term infrastructure planning with LADWP, LA Metro and the Port of Los Angeles in anticipation of a fully electrified bus fleet and goods movement sector.